Our clients demand the highest standards. And Ryvor delivers.
WHY RYVOR CONTINUES TO GROW
Ryvor is constantly improving, innovating, and adapting.
We know that our business, although mature, is constantly changing. So we dedicate ourselves to constantly improving, innovating and creating incentives for our employees to change and grow with us. This management philosophy has served us well over the years, and has enabled us to manage the change that was inevitable.
-Jennifer Yontz-Orlando | managing partner
Our Services… Ryvor is driven to provide exceptional outcomes for our clients.
Here at the Ryvor Group we are driven to provide our customers in the hospitality industry with superior results, exceptional customer care, and premium value. Quality that's been engineered through more than 30 years of experience. Many of our clients retain our services at multiple properties
throughout the country. We keep our marketing overhead low, so we can pass the savings on to our clients, and so that we can properly insure and take care of our employees. We believe the best marketing is providing an undeniable service – and to let that speak for itself.
Front of House
Unsurpassed Service
Our service is unsurpassed. Our expertise enables us to ensure uncompromising levels of quality in each of your public areas:
Lobbies & Restaurants
Cafes & Corridors
Elevators & Restrooms
Ballrooms & Fitness centers
Spas & Clubhouses
Back of House
Nothing is left to chance.
We specialize in the flawless sanitation of commercial kitchens as well as loading docks, employee locker rooms, concrete floors, restrooms, HOH hallways, VCT tile flooring, EDR, offices, laundry and uniform issue.
Nothing is left to chance.
Fine Stone Maintenance
Honed & Polished
The term "fine stone" is not in reference to the stones themselves, but to a certain type of factory finish grind of marble, granite, and limestone. "Honed" typically looks and feels "soft" and has low reflectivity. "Fine Stone Restoration" is used to restore this kind of finish. "Polished" is typically highly reflective.
Professional Staffing
Courteous & Reliable
Your guests and staff deserve the safest, cleanest and most comfortable environment possible. Ryvor stands ready to custom-tailor a program that precisely fits your needs. Prior to going on-site, our employees have been trained in current industry programs and policies in order to support your company's procedures and techniques.
Groundskeeping
Gardens of Eden
At Ryvor, we realize the benefits that come with having a perfectly manicured golf course. However, maintaining this particular asset is not an easy tasks. As always, you can expect an exceptional level of quality service. You will find our people are well trained, punctual and diligent in the upkeep of your tees, fairways, greens, turf, plants and trees.
Visit our Ryvor Golf site here.
Consultation
Leverage Our Experience
The hospitality industry is constantly evolving…and so is Ryvor.
At Ryvor, we are ready to collaborate with you and your staff on a wide range of topics and solutions. Let us bring peace of mind when you need it most. From environmental green sanitation considerations, to the best business practices.
What Our Clients are Saying About Ryvor
"Ever since we contracted with Ryvor, a huge amount of management's time has become freed up for marketing and honing logistics on our property. Over time, the trust we've developed comes from the fact that Ryvor's staff owns their work. We've been able to grow our business as a result of re-deploying our time elsewhere. They create real value for their clients."

Dave Humphries

Waldorf Astoria, Naples, FL
"Just wanted to extend my sincerest THANK YOU to everyone!! Wow, last night's preparation for bug out has by far to date been the smoothest ever!!! Equipment was requested in a timely manner, it was delivered in a timely manner, stewarding & kitchen collaborated with the entire procedure AND with getting out on time for the overnight cleaners. Everyone was helping each other and just busting out the process like second nature. Wow, incredible TEAMWORK AND RESPECT!! YES!! YES!! Really, really from the bottom of my heart Thank You Ladies and Gentlemen!!"

Ines Santana de Leon

JW Marriott Orlando Grande Lakes
"By the way our equipment is looking beautiful. Your team is making it look cared for and loved. They have managed to make our grill look almost new and it was really bad because the other company neglected. The difference definitely shows. Thank you!"

Tim Duque

Executive Chef, The Westin Cape Coral Resort in Westin
"You've always meet my unexpressed wishes…"

Ju Yi

The Ritz-Carlton, Buckhead
"If I could hug you I would… Thank you so much for everything that you do for us."

Dominic Brown

Rennaissance Hotel, Downtown DC
"You and your company do an outstanding job for us and are a key component in helping this hotel be successful. It is with your hard work and teamwork mentality that we are able to take care of our guests and grow as a business."

Brett J. Montgomery

Executive Chef, Detroit Marriot
"I hope that you are well. I want you to be aware that Victoria helped save a child's hand a few days ago. The child had their hand caught in the elevator and she pulled the door open to help free him. I hope that you can recognize her somehow."

Alison Sanchez

The Ritz-Carlton, Orlando Grande Lakes
"I wanted to take a moment to recognize Gaspar and his team for the great job they have been doing. We have been pleased with our findings on recent inspections. He and his team did an excellent job performing all of the different tasks leading up to our recent corporate visit and it went very well. Thank you for your support."

John Head

Assistant Rooms Executive, The Ritz-Carlton, Charlotte
...the highest standards of excellence...
Our mission is to maintain the highest standards of excellence in creating custom staffing and maintenance solutions for luxury hotels and golf resorts. Ryvor exceeds expectations through a philosophy grounded in treating our employees with dignity, and maintaining a relationship with our clients based on mutual respect and collaboration. We earn the trust of our clients by engaging in mutually beneficial partnerships, so that, together, we can design the best possible experience for guests. We are a family centered company that believes in honesty, loyalty and quality.
1. Excellence – We operate with excellence. We seek to provide a superior service through our reliability and attention to detail. We exceed the expectations of our customers
everyday.
2. Honesty – We value honesty. We act in a transparent and reliable manner. We speak and act with truth and justice.
3. Health – Health and security is a top priority. We perform our work carefully, creating a safe, secure and healthy work environment for all.
4. Loyalty – We demonstrate loyalty by being faithful and respectful with our company, employees and our customers. We act with integrity at all times.
5. Family – We are the RYVOR Family. We collaborate, support and inspire on another. Our common welfare should come first; before the interest of individuals.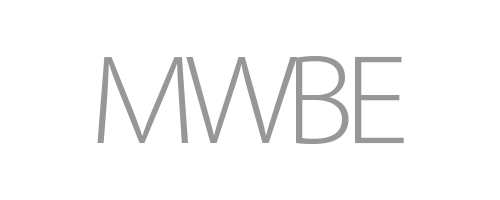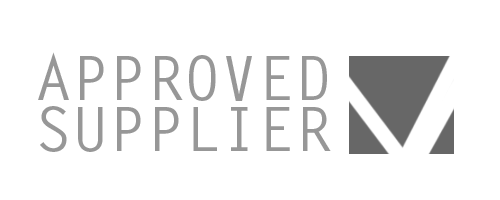 Contact.
Contact Ryvor now to begin a relationship.
Questions? Call 800.238.0487 or info@ryvor.com
OFFICES FORT MYERS, FL | BUFFALO, OH
FALLS CHURCH, VA | ATLANTA, GA | DALLAS, TX
SOUTHERN U.S. CONTACT
1905 Dana Dr.
Fort Myers, FL 33907
Tel: (239) 332 1358
Toll Free: (800) 238 0487